News
March 05, 2018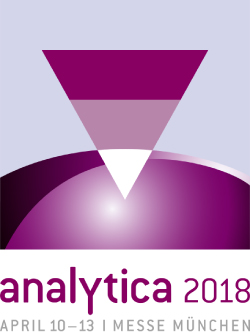 analytica 2018
Hall A2 Booth No. 328
April 10-13 2018
Messe Munchen
Munich, Germany
Asahi Spectra will exhibit our products at the analytica 2018, cooperated with our distributor
Mountain Photonics GmbH. We will present the new model of our monochromatic illuminator,
the MAX-350. As well as the former model, this source is useful especially
for photochemical studies. You can use several monochromatic wavelengths.
The IR heat of the xenon lamp is blocked thanks to embedded optical components.
In addition, the new model has a touch panel for the user-friendly operation.
We also manufacture various kinds of optical filters from UV to IR.
Visit to our booth
Hall A2 Booth 328
, and find out a solution for your research.
We will exhibit the following items at the site.