News
July 08, 2016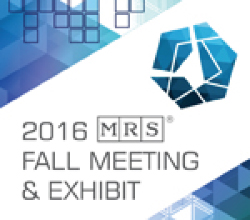 2016 MRS Fall Meeting & Exhibit
Booth No. 921
November 29 - December 1 2016
Hynes Convention Center
Boston, USA
Asahi Spectra will exhibit the optical instruments at 2016 MRS Fall Meeting & Exhibit in Boston.
We will present monochromatic illuminator MAX-303 which blocks IR heat of the xenon spectrum and creates several
monochromatic wavelengths by optical filter technologies. This means, it becomes possible to be less heat damage to samples.
We will also display single grating monochromator CMS-100 at the booth. By attaching the grating monochromator to the MAX-303,
it splits the xenon spectrum into several monochromatic wavelengths and tunes the wavelength more precisely.
We are sure these functions are useful in the field of the photochemistry, material research and so on.
If an opportunity offers, visit our booth #921 and find out a solution for your research.
We will exhibit the following items at the site.