News
April 26, 2016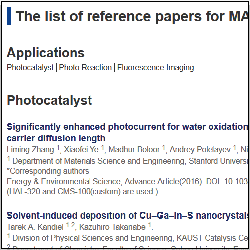 The list of reference papers for MAX-303
We would like to inform you that we created the new page of the reference papers regarding the MAX-303.
This unit is quite useful for studies of photocatalyst and photo reaction. We hope you will find this source is useful for your study,too.
In order to find out appropriate information, the papers are listed according to applications.
Please check the new page and we hope it will be a good reference for all of our customers who consider the MAX-303.
MAX-303 / Xenon Light Source 300W Monochromatic Light with Filters