Solar Simulator (400-1100nm)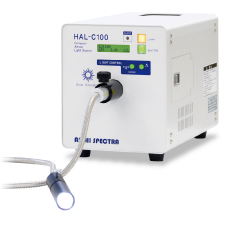 HAL-C100
Compact entry model for introduction of photovoltaic research
Features
High approximation of solar spectrum
Built-in AM1.5G filter
Flexible illumination by light guide
Adjustable light intensity
No need of optical axis alignment
RS232C remote control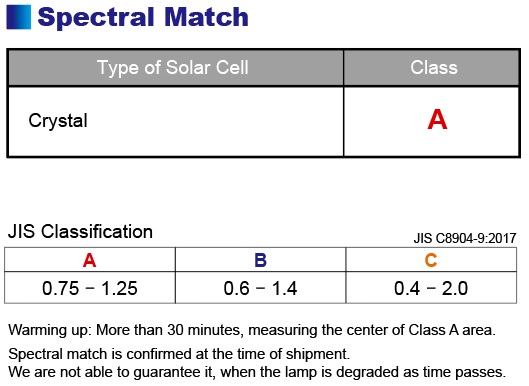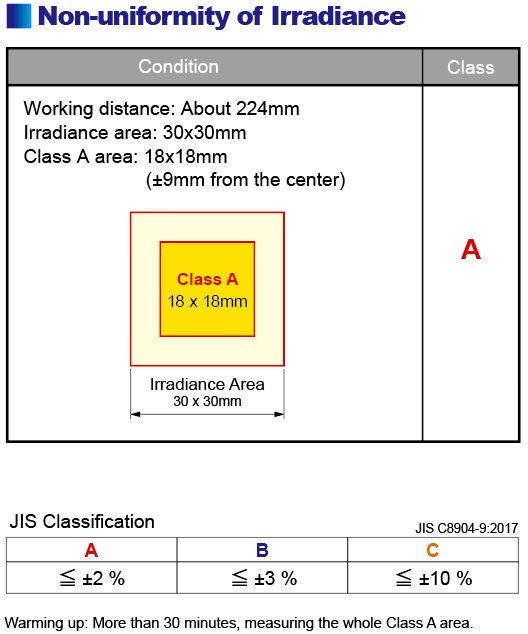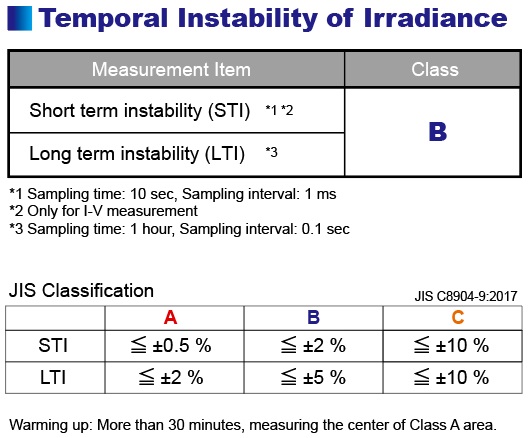 Flexible Configuration with Light Guide

Solar Simulator for Various Inspection and Research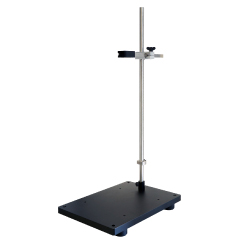 Stand for Collimator Lens
This mounting system offers superior stability and versatility.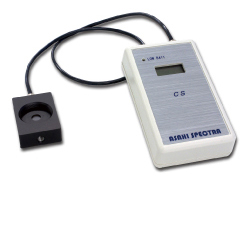 1 SUN checker is used for checking the light intensity (1 SUN) of HAL-C100. It is battery operated and portable.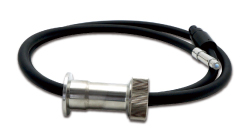 Light Guide (TPO)
This light guide is the option for bringing a light into a glove box. The gauge port is equipped.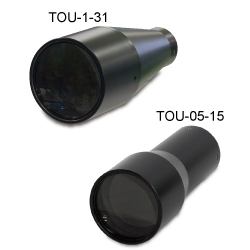 Telecentric Uniform Illumination Unit
The telecentric uniform illumination unit achieves a parallel illumination by connecting to a collimator lens.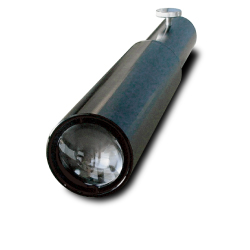 High Condensing Lens
The high condensing lens achieves a high density illumination by connecting to a light guide.
Model
HAL-C100
Output wavelength
400 - 1100nm *AM1.5G filter made by ASC is equipped as standard.
Lighting mode
Continuous
Scope of application
I-V measurement, irradiation test
Irradiance
1000W/m2 (1 SUN condition) *Confirmed with a reference solar device.
Max. AOI on irradiance area
Less than 15 deg.
Input voltage
AC100-120V +/- 10% 50/60Hz
*Manual switching
AC200-240V +/- 10% 50/60Hz
Apparent power
Less than 350VA (AC100V/50Hz)
Less than 440VA (AC240V/50Hz)
Lamp type
Xenon lamp 100W (UV)
Lamp voltage, current
14V, 7A (DC) *Representative value
Lamp control method
Constant power control
Lamp life
500h *When the light intensity has decreased by 50% from the initial value.
Optical axis alignment
Cartridge type (Alignment-free)
Cooling method
Forced air cooling
Functions
Shutter, Lamp life *Count the lamp usage hours
Light intensity control 100-5 (steps) continuously variable
Remote control
RS232C *The cable must be less than 3m.
Controller
Built-in
Safety mechanism
Lamp turns off and warning lamp turns on:
Xenon lamp problem, Rear panel is open, Cooling fan problem, Temperature anomaly
*Fuses are equipped, shut off when AC input is overcurrent
Recommended environment
Temperature 10 - 35 deg C
Humidity 20 - 80% *Avoid condensation
Dimensions
Main unit 200(W) x 340(D) x 245(H)mm
Weight
9kg