1 SUN Checker for Solar Simulator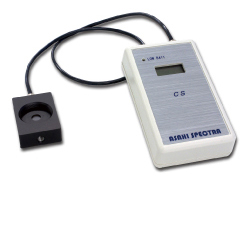 CS-20, CS-30, CS-40
They can monitor 1 SUN illumination of your solar simulator
CS-20 ... for HAL-320
CS-30 ... for HAL-C100
CS-40 ... for HAL-320W
Features
Quick check of a light intensity
Simple digital display
Battery-operated palm-size unit
Analog output is available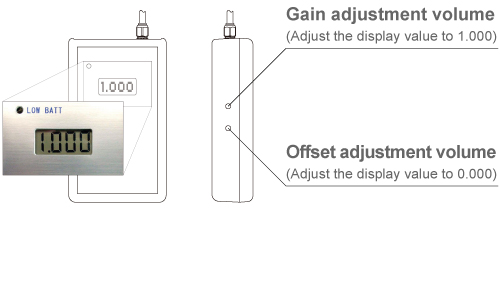 How to set 1 SUN
1. Shade a sensor head, and set the display value to "0.000" by offset adjustment volume.
2. Illuminate with 1 SUN by your solar simulator to the sensor head,
(1 sun light intensity has to be confirmed in advance by the user.)
and set the display value to "1.000" by gain adjustment volume.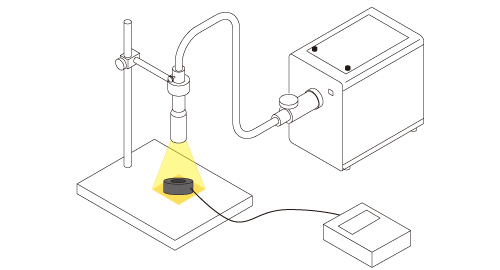 3. After the initial settings, you can adjust the light intensity of your solar simulator according to
the value of them to keep up 1 SUN illumination.*
*Spectral curve is not considered.
Model
CS-20 (for HAL-320), CS-30 (for HAL-C100), CS-40 (for HAL-320W)
LCD
Digital 3.5 digit
Display range *1
0.000 - 1.999 (SUN)
Over range display
1._ (_ is blank)
Detector
Silicon photo diode (for CS-20, -30) / Silicon photo diode and InGaAs PIN diode (for CS-40)
M27 thread part
Filter holder mounting position *2
Usable filter size: 25mm dia. / Thickness: below 6mm
Output range
1mV/digit (Above 2V is not covered under warranty)
Maximum saturation voltage
Below +5V
Connected load
More than 100kΩ, less than 500pF
Power source
006P(9V) battery x 1
Fuse
250mA
Recommended environment
Temperature 23 deg C ±5 deg C
Humidity 30 - 80% (Avoid condensation)
Dimensions
Controller 66.5(W) x 112(D) x 28(H)mm
Sensor head 35(W) x 50(D) x 15(H)mm (CS-20, -30) / 35(W) x 50(D) x 22.5(H)mm (CS-40)
Weight
225g (CS-20, -30) / 250g (CS-40)
Standard accessory
3.5mm dia. mini plug cable
*1 The display value is the relative value for the preset "1.000", which does not guarantee both the spectral irradiance of your solar simulator and any absolute values.
*2 Filter holder is optional.