Compact Xenon Light Source 100W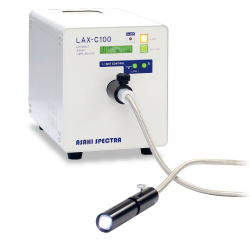 LAX-C100
Heatless illumination with desired wavelengths
Features
IR heat blocking by mirror module*
Built-in filter holder*
Adjustable light intensity
Flexible illumination by light guide
No need of optical axis alignment
RS232C remote control


*Options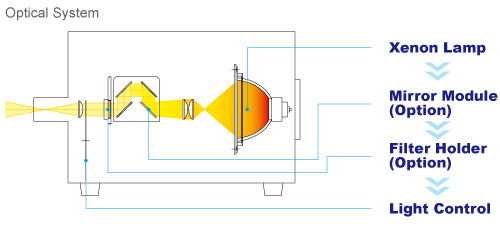 The mirror module blocks the heat and stray light
The LAX-C100 is the reasonable xenon light source with xenon 100W lamp. The proprietary mirror module blocks the heat and stray light, and only desired wavelength range is obtainable. The LAX-C100 can also emit monochromatic light by the bandpass filter.
*Mirror module, filter holder and optical filters are optional.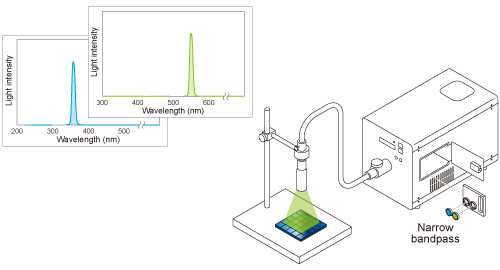 Monochromatic Light with Optical Filters
Monochromatic light output by optical filter
Bright monochromatic light
Instead of multiple wavelength laser
Output beam is brighter than monochromator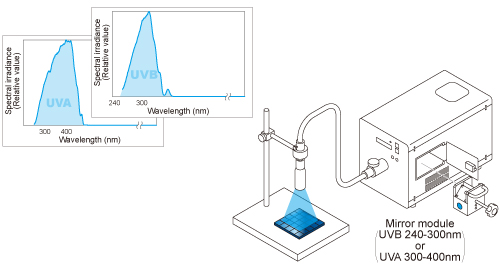 UV Light Source
UV light output without IR heat
Bright UV light
It is also possible to obtain the desirable UV wavelength range with
the combination of optical filters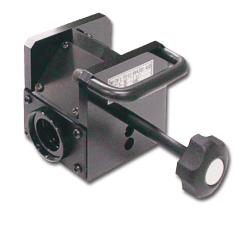 Mirror Module (Option)
This sophisticated optical unit consists of four cold mirrors to block unwanted energy from xenon lamp and only desired throughput is obtainable. The LAX-C100 offers 4 types of mirror module.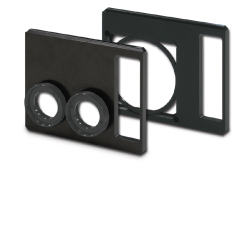 Filter Holder (Option)
There are 2 types of the filter holder.
1. 25mm dia. x 2 pcs.
2. 50mm dia. or 50 x 50mm x 1 pc.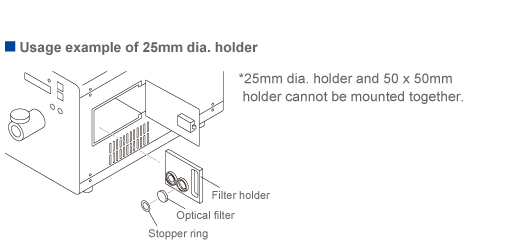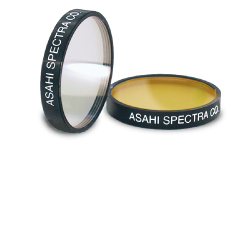 Optical Filters
Asahi Spectra produces varieties of precise optical filters to help modification of spectral output from the LAX-C100. Our bandpass filter series allow users to obtain the desirable spectral throughput to suit wide variety of applications more precisely while eliminating unwanted energy.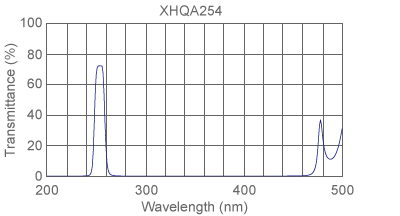 | Wavelength (nm) | Item # | Mirror Module |
| --- | --- | --- |
| 254∼290 | XHQA254 - XHQA290 | UVB |
| 300∼390 | XHQA300 - XHQA390 | UVA |
| 400∼700 | XBPA400 - XBPA700 | VIS |
| 710∼900 | XBPA710 - XBPA900 | IR |
*Contact us for information about filters not listed above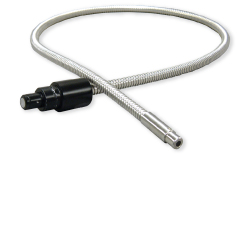 Light Guide
The illuminating light from the LAX-C100 is delivered to the point of use by the light guide efficiently.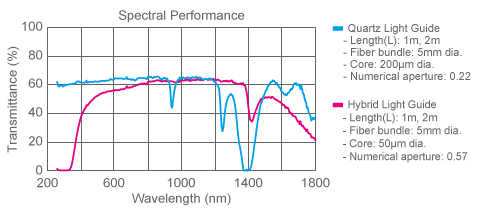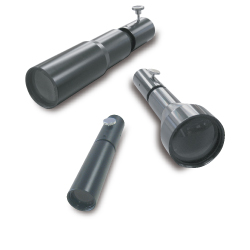 Collimator Lens
Collimator lens reduces the divergence of light from the light guide and provide uniform light output. It is suitable for directional backlighting which requires clear silhouette of an object.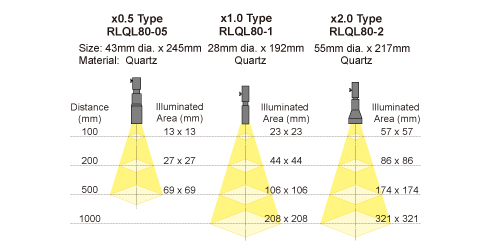 Model
LAX-C100
Output wavelength
240 - 1000nm
(It depends on the mirror module.)
Circuit method
Switching power supply
Input voltage
AC100V 50/60Hz (Input range: AC 90 - 132V)
AC200V 50/60Hz (Input range: AC198 - 264V)
*Select input voltage when placing an order.
Apparent power
Less than 350VA (100V/50Hz)
Less than 440VA (240V/50Hz)
Lamp type
Xenon lamp 100W
Lamp voltage, current
12.8 - 14V 7.2A (DC) *Representative value
Lamp life
500h (Average)
*When the light intensity has decreased by 50% from the initial value.
Optical axis alignment
Cartridge type (Alignment-free)
Cooling method
Forced air cooling
Shutter
Pulsed motor drive
Light intensity control
100 - 5 (Steps) Continuously variable
Controller
Built-in
Remote control
RS232C
*The cable must be less than 3m.
Safety mechanism
Xenon lamp problem, Rear door is open,
Lamp usage exceeds 500 hours, Cooling fan problem,
Temperature anomaly
Recommended environment
Temperature 10 - 35 deg C
Humidity 20 - 80%
*Avoid condensation
Dimensions
200(W) x 340(D) x 245(H)mm
Weight
8.2kg