Leaky Green Filter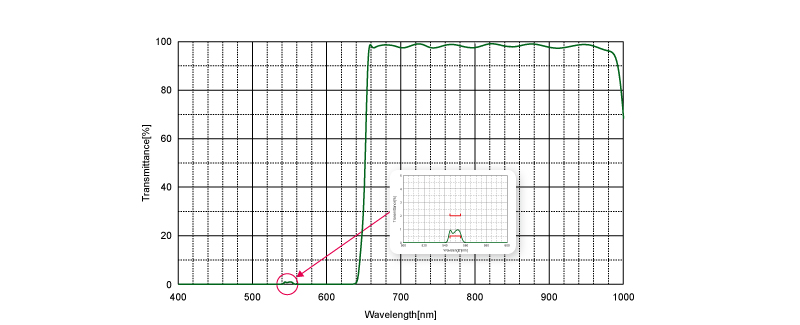 High transmission in NIR wavelength
There are few ripples in passband
Flexibility of interference film design
Perfectly controlled the green leak
Excellent environmental durability
MIL-specifications compliant
Interference film coated by ion assisted deposition has excellent durability against harsh environment.
Our long experience to produce many kinds of filters by ion assisted deposition as well as sputtering has enabled the complicated film design to be achieved.
Leaky green filter realizes the excellent transmission in NIR wavelength, good attenuation in visible wavelength and optimized green leak simultaneously.
Asahi can supply suitable size of filter for binocular from small to large.