News
July 03, 2018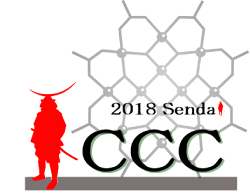 ICCC 2018
Booth No. O
July 30 - August 4 2018
Sendai International Center
Sendai, Japan
Asahi Spectra will exhibit our products at the 43rd International Conference
on Coordination Chemistry (ICCC 2018) in Sendai, Japan. We will exhibit
the new monochromatic illuminator system, the MAX-350 which is useful
especially for photochemical studies and photoreaction.
The monochromatic light is generated by embedded optical components.
There is less IR heat damage to a sample thanks to its unique design.
In addition, it is also easy to select several wavelengths quickly.
We will also exhibit the monochromator CMS-100 for tuning the wavelength
and the rod unit for illuminating a sample in solution.
Visit to our booth
O
, and find out a solution for your research.
We will exhibit the following items at the site.