News
June 01, 2017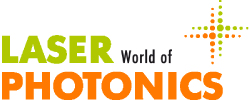 Laser World of Photonics 2017
Hall B2, Booth No. B2.340
June 26-29 2017
Messe Munchen,
Germany
Asahi Spectra will exhibit our products at Laser World of Photonics 2017 in Munich, cooperated with our distributor, Mountain Photonics GmbH.
We will present the monochromatic illuminator MAX-303 and optical filters. A light intensity is stronger than a grating monochromator system
and an emitted light has less IR heat of xenon lamp thanks to embedded optical components. It is also easy to change several wavelengths.
For these reasons the system is suitable for material research and photochemical study, such as photocatalyst, artificial photosynthesis,
photoisomerization, water splitting and so on. Visit to our booth in
Hall B2 Booth B2.340
, and find out a solution for your research.
We will exhibit the following items at the site.